Marion Griffin is the opening piece of the plaques, the inspiration for the Lilac Foundation. Her plaque is to be potentially unveiled at Commonwealth Avenue, Floriade on the 15th of September.

Born in 1871, she was an American architect and artist, one of the first licensed female architects in the world. She designed several architectural grandeurs in both America and Australia, such as The Soul Church and Capital Theatre, which had her breaking female stereotypes and showing how much a woman could do in the field of architecture. Marion married her husband, Walter Burley-Griffin, in 1911, and together, they created the plan for the new capital of Australia, Canberra. Her watercolour perspectives of the couple's design were influential in them winning the first prize. However, despite the vital contributions she made, she was not recognised in the final product due to her being a woman in a time of sexism. She died in 1961, living a very successful life, but unfortunately to be forgotten by many people. We are bringing her out of the ashes; honouring her achievements and service to Canberra.
Powered by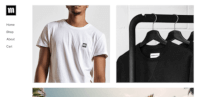 Create your own unique website with customizable templates.