Short Term
We will create a permanent memorial to recognise Marion Griffin's efforts and contribution to Canberra, which is unveiled on Commonwealth Avenue at the Floriade Festival on the 15th of September 2018. It acts as a premier for the rest of the plaques that will be created for this project.
The Lilac Foundation will raise money for this plaque and the following with fundraisers at our school and other areas of Canberra, and the leftover money goes towards merchandise, which will be used to raise more money for memorials.
---
Long term
A committee of women is created, of whom plaques are made to recognise their contribution and service. The plaques make up a walkway around Lake Burley Griffin, similar to that of the Menzie's Walk, but instead, recognising admirable women. These include Rosemary Follet, first women to become head of government in an Australian state or territory, Stasia Dabrowski, runner of Garema Place mobile soup kitchen, and Nip Wijewickrem, co-founder of GG's Flowers.
Powered by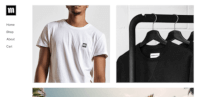 Create your own unique website with customizable templates.