The Lilac Foundation is a not for profit organisation dedicated to recognising memorable women who have made great contributions to their community. The women acknowledged are unknown to the rest of the world, despite their valuable inputs. By honouring these women and their achievements, we are taking a step closer to complete gender equality, a world where women are respected for their actions the same as men.
In 2006, Australia was 15th in an index for measuring gender equality, but we have now slipped to 35th place. Problems such as stereotypes, gender pay gap, and more sexist issues are as evident as ever, but we, as young women, are striving to change this, and make Australia a better, safer nation for both genders, with small plaques that hold a much bigger meaning.
Powered by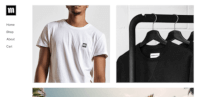 Create your own unique website with customizable templates.